We went out for a leisurely drive today through the Conondale State Forest, only for a good friend to discover when attempting to select 4hi that the transfer case lever felt like it was not connected to anything!  He was stuck in 2hi!
This is unfortunately not an uncommon problem on the JK, the transfer case push/pull cable is held on at each end by a simple plastic clip which breaks with no real notice. I know it happens with older models, his was is a 2010, but I can't confirm if it affects later models.
If it feels completely loose, the cable is probably disconnected at the shifter in the passenger compartment. If it still feels like there is some resistance, then it may have come loose under the Jeep by the transfer case. You can remove the one Torx bolt on the passenger side on the center console where the shifter is and pry it up and hold it open with a small flashlight. However we simply removed the 4 Torx bolts that hold the centre console in place and lifted it up. We also pulled the gearstick surround off (pry the back edge up either side then slide back and the front comes out). Wriggle and pull and the transfer case lever knob pops off. Lift the console up and you can see underneath from the passenger side. As a quick fix we looped a cable tie under the cable and lever mechanism and through a hole in a metal tab sticking out of the floor behind the gear lever then back under the lever mechanism and this time over the cable. Tighten (loosely) around the cable to give gentle pressure to hold it onto the lever and done. Took all of 10 mins in the field.
This is disconnected at the console end (clip missing/broken)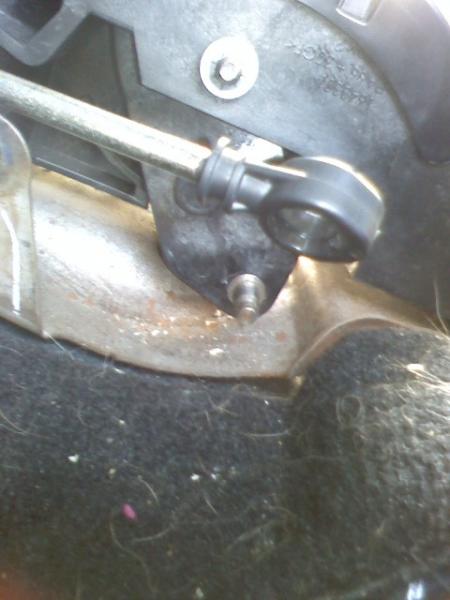 This is the Transfer Case end (plastic clip still attached). Notice it is above the transfer case end of the front drive shaft and a little hard to get to: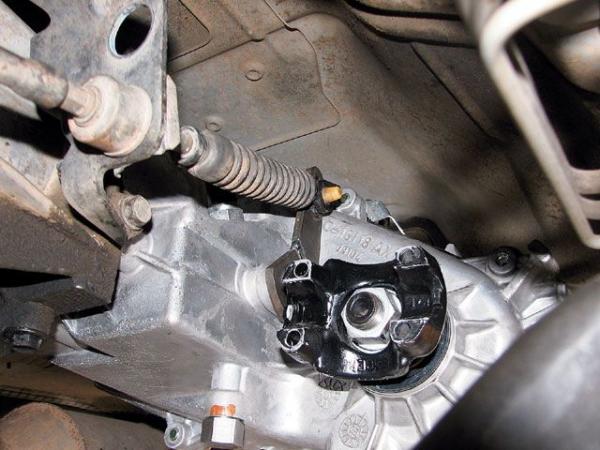 This is someones (not mine – found pic on Google) temp fix for the transfer case end: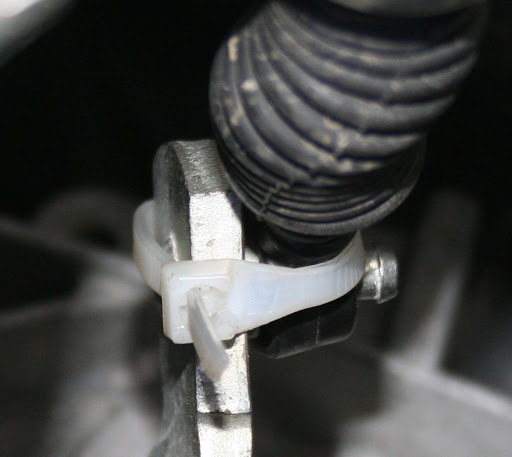 The OEM part number for the plastic clip is 68064273AA There area few stronger fixes out there using metal parts if you Google this problem. This is the clip in question for the centre console end (ruler is in inches, another Google pic):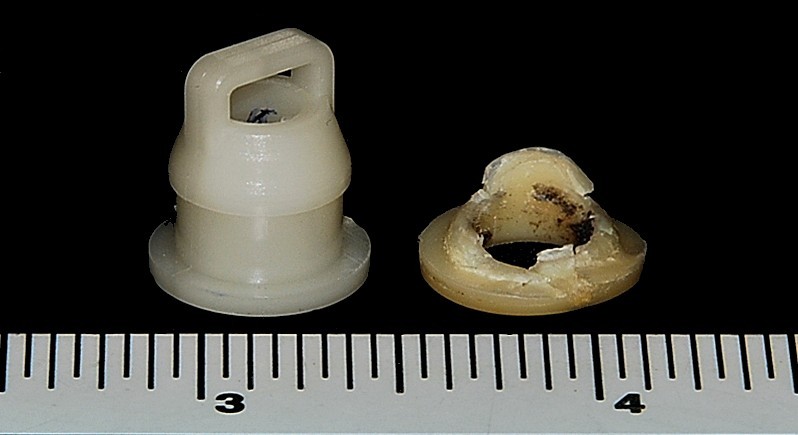 Hope this helps you out on the road like it did for us.
Cheers, Dave.